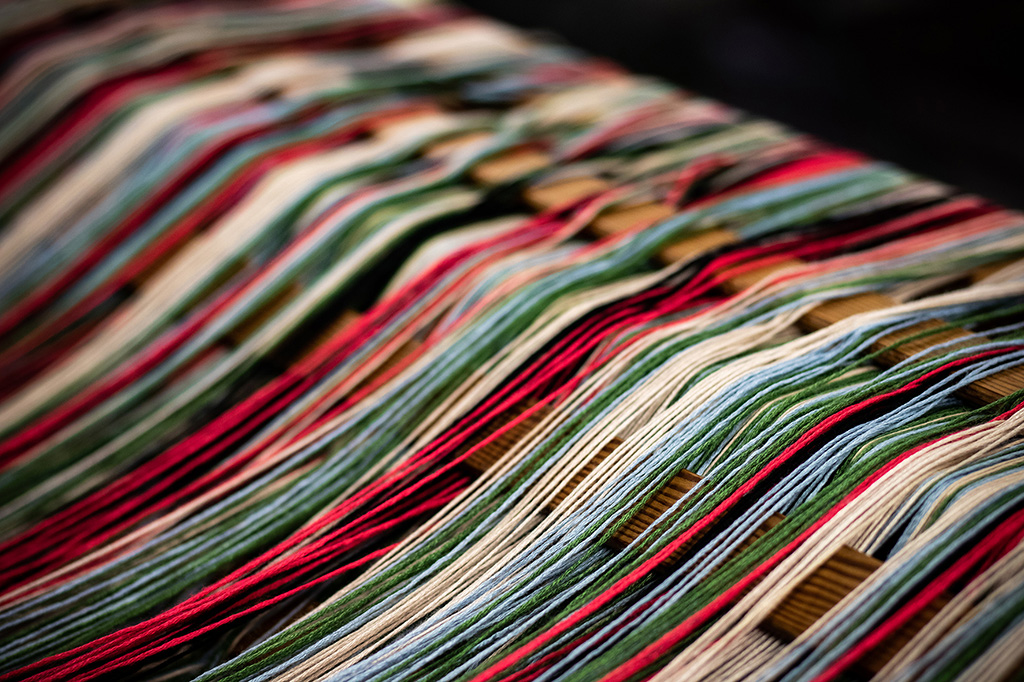 Members Update – No2
Dear Members
We hope that you are surviving the term and that you are looking forward to the forthcoming holidays.  As mentioned previously we hoped to be able to send an update before Christmas and we do now have a few items that we would like to share.
We would like to ask you to use the website when you can and please bookmark it https://ftc-online.org.uk  It is our intention to communicate as much as we can through the website in the future to reduce email traffic for us all.
Learning and Teaching events
The session that we ran on the 11th November was a great success and the feedback has been really positive.  We would like to thank Anne Marr for delivering 'Digital Materiality and Online Community Building In Textile Education'.
As a reminder the next one is Friday 11th December 08.30 – 09.30 Zoom link: https://gsa-ac-uk.zoom.us/j/94658237039 password 577222 and 5 colleagues from each member institution are able to join the session.
Vicki Fong:  Supporting Students And Avoiding Academic Burnout In This Online COVID World
COVID-19 has changed everything. In this new world of remote learning, teaching, and working, how can we implement strategies that support and inspire the student community whilst reducing potential burnout in the academic team? This presentation will discuss strategies that have led to signs of increased autonomy, productivity and a positive sense of community.
Vicki has over 10 years of academic experience at degree level teaching across Textiles, Fashion Design, Fashion Marketing and Digital Fashion. She now freelances for the MA Textiles course at the Royal College of Art, her role includes teaching, programme management, and developing strategies in response to COVID-19.
Vicki is the co-founder of ThomFong, a design + strategy consultancy that has worked on projects within education, conservation and health. She is passionate about designing systems that support the wellbeing of individuals, communities and organisations. During COVID this extended to delivering online strength training exercise classes to students and also individuals in her wider community, she is now studying for a Personal Training qualification.
To hear about the strategies that Vicki implemented during the early stages of the COVID Lockdown, please visit her recorded presentation "Designing for Online Communities" delivered at New Designers Educates 2020. http://bit.ly/2020NDEducates
Conference
After a call for venues to propose institutions to host the next conference, The University of Leeds has been selected to run in January 2022 and will be themed Futurescan 5: Conscious Communities. Further information will follow in Jan 21 which will include dates and a call for papers and we would like to thank the institutions who put time and effort into
drawing together a proposal.
Meeting Dates
We intend to hold a virtual full members meeting in January and will communicate this with you as soon as we can.  If there is anything you would like added to the agenda for that meeting in AOB then please do contact the secretary.
Communications
Please send anything that you wish to be shared with members to secretary@ftc-online.org.uk
We would really like to encourage you to use our twitter account @FTCorg and anything you share with us will automatically feed into our website updates section so is useful for members looking at the website. 
With seasons greetings and wishing us all better things ahead in 2021.
Amanda and Carolyn
Co-chairs of FTC